What's Inside 241
Actor François Chau (https://twitter.com/FrancoisChau) talks about voicing Quick Kick on "G.I. Joe", Shredder in "Teenage Mutant Ninja Turtles II: The Secret of the Ooze", Dr. Chang on "LOST", and his love for TV and movies.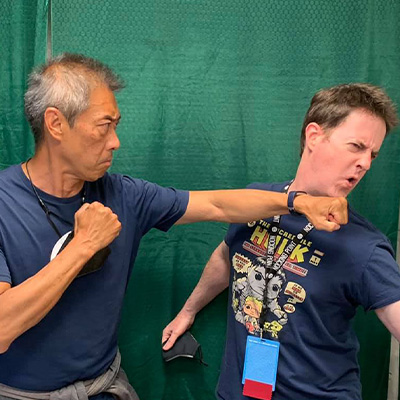 0:00 SEGMENT 1: François Chau talks about punching James at Pensacon, voice acting vs live action, playing Quick Kick on "G.I. Joe", going to an all boys school as a kid, and his love for westerns.
17:15 SEGMENT 2: François Chau talks about "Maya and the Last Dragon", "Lethal Weapon 4" and working with Richard Donner, Asian-American stuntmen, collecting comic books, how pleasant it was to play Walter on "The Tick", and the effects of playing a Cambodian mass murderer from the Khmer Rouge on stage.
29:00 SEGMENT 3: François Chau talks about voicing video games, how easy it is to play a patent in bed on a medical show, his love for Star Trek, almost fanning out over Gillian Anderson while on set of "The X-Files", wearing a mo-cap suit, and his upcoming roles in "Fantasy Island" and "Ghost of Tsushima".
Thanks to our sponsors Marcus Theatres (https://www.marcustheatres.com/) and Historic St. Charles, Missouri (https://www.discoverstcharles.com/)
Amazon Affiliate Link – http://bit.ly/geektome
Buy Me a Coffee – https://www.buymeacoffee.com/3Y0D2iaZl
Patreon – https://www.patreon.com/GeekToMeRadio
Website – http://geektomeradio.com/
Podcast – https://anchor.fm/jamesenstall
Facebook – https://www.facebook.com/GeekToMeRadio/
Twitter – https://twitter.com/geektomeradio
Instagram – https://www.instagram.com/geektomeradio/
Producer – Joseph Vosevich https://twitter.com/Joey_Vee
—
This episode is sponsored by
· Anchor: The easiest way to make a podcast. https://anchor.fm/app
Support this podcast: https://anchor.fm/jamesenstall/support