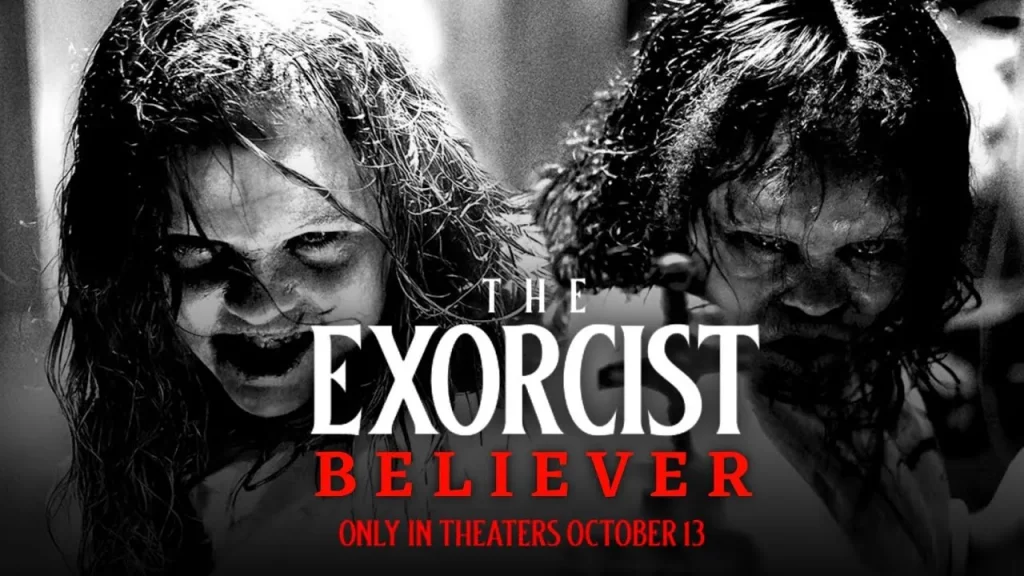 'The Exorcist: Believer' (2023)
Universal Pictures
Directed by: David Gordon Green
Written by: Peter Sattler, David Gordon Green & Scott Teems
Starring: Leslie Odom Jr., Lidya Jewett, Jennifer Nettles, Ann Dowd, Olivia O'Neill, Norbert Leo Butz, Danny McCarthy, E.J. Bonilla, Antoni Corone & Ellen Burstyn.
Sequels are a funny thing. We've seen several that have come out in the past few years where the original film came out nearly 20, 30, even 35 years previously. 'Mad Max: Fury Road', 'Tron Legacy' 'Blade Runner 2049' 'Bill & Ted Face The Music' and 'Top Gun: Maverick' are all fairly far removed from the first installment. Some have been incredibly successful, while others have fallen a bit short of the mark. Now 'The Exorcist: Believer' comes along a full 50 years after the original 'The Exorcist' movie saying "Hold my pea soup!" Going into the screening of this one, I was worried that I had never seen 'The Exorcist II: The Heretic' or the 3rd movie starring George C. Scott (which I'm told has one of the best jump scares in all of cinema). But much like the recent 'Halloween' reboot (also from David Gordon Green), you don't have to have seen any of the previous installments, save for the first, to see, enjoy, or understand this most recent film. The plot follows two girls (Angela and Katherine) who go out into the woods after school one day to try to communicate with the spirit of of Angela's deceased mother who died while pregnant with Angela. Three days later, the girls are found in a nearby barn with no memory of what happened or without any comprehension of how much time has passed since they went missing. What is clear is that they brought something otherworldly and evil back with them and that they're only chance is an exorcism.
Sounds like a no-brainer for some October box office money maker, right? Well… maybe. The characterization was great! All of the main cast had solid development and even the peripheral characters had a weighted sense of who they were and their role in the plot. An impressive feat for a movie with a run time that stayed under the 2 hour mark! Bringing back Ellen Burstyn as Chris MacNeil should have been as big as bringing back Jamie Lee Curtis as Laurie Stroud in the 'Halloween' reboot. Sadly, she was underutizlied and, in my opinion, was almost completely unnecessary for the story other than as a bit of nostalgia bait and, perhaps, to provide some form of connective tissue to the very first Exorcist film. That may have been the biggest disappointment of all.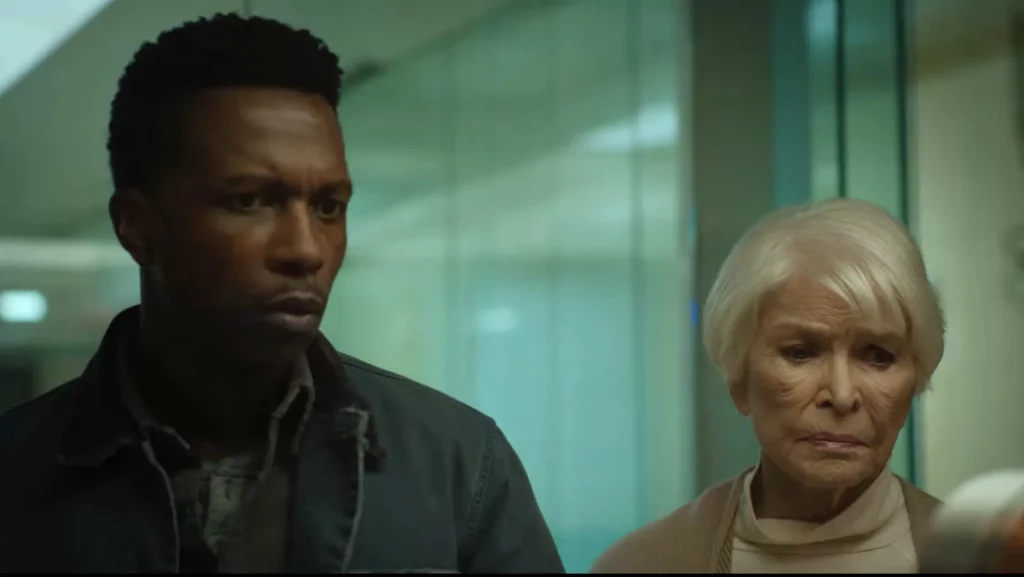 Natually, when you're up against a classic film and certainly one of the greatest horror films in cinematic history, it's going to be hard to measure up. Perhaps my expectations were a little too high going in based on that bar that was set 50 years ago. Normally, supernatural scares are my favorite. However, for whatever reason, this new installment left me… whelmed. It was good, but no new ground was broken and it wasn't one of those films that made me feel like leaving an extra light on in the house when I got home that night and prepared for bed the way other supernatural horror films have in the past. As I mentioned earlier, all of the acting was exemplary. Leslie Odom Jr was phenomenal as a single dad trying his best to raise his daughter and then suddenly feeling even more out of his element as an atheist confronted with the idea that heaven and hell do, indeed, exist. Jennifer Nettles was also great as the other girl's mother coming from a Christian background trying her best in her own way to deal with what evil has befallen her family. The other stand out, for me, was Ann Dowd who played the neighbor and was instrumental in getting the families the help they needed. Again – great acting coupled with solid and textured characterization from the writing team of Peter Sattler, David Gordon Green and Scott Teems was this movie's only real saving grace, if you'll pardon the pun. I also loved how, where previous films from this franchise focus on the Catholic experience and persepective, this film brought in a combined religions view of how to deal with demons. Overall though, I feel like the scares were limited, the stakes were never too high and the overall story seemed rather flat despite a great cast and direction from someone of David Gordon Green's caliber. As I stated earlier, I just left the theater feeling kind of whelmed by the whole experience and not spooked or shaken like I had after seeing the original. On a scale of 1 to 10, I'd have to give 'The Exorcist: Believer' a very middling 5.5 out of 10. This may be one that you wait until it comes out on streaming to see if you have any interest in seeing it at all.