I love radio. I've always loved radio. When I was little, I would call radio stations, ask them to play certain songs and then sit and listen to see if they actually played my voice for the request. To a kid, that was pretty cool! To get a job at a radio station so many years later was thrilling, even if it was only part-time and just answering phones for the LIVE shows. A little later when I got to work the control board and actually be asked to speak on one of the programs, that was even more exciting. Then, as I worked on a Saturday evening trivia show, the host said " You're pretty quick-witted. Leave your mic on and let's do some more of that." I was over the moon. From there, I was allowed to create a segment that covered the current state of comic book, video game, television and movie news in the 2nd hour of the 3 hour block. I called it "It's All Geek To Me." I loved doing it. I would play different theme music through the computer denoting the change in topic (I.E. The theme for 'Doctor Who' would play as I covered TV news, then the theme to 'Star Wars' would play as I covered Movie news, the "Super Mario Bros" song played for my Video Game news, etc. Lou Ferrigno was my first celebrity guest when he came through for St. Louis' very first Wizard World event in 2013.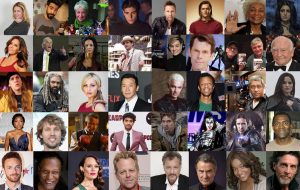 Fast forward to 2016 and I'm approached by another radio station to be given my very own 1-hour show. I couldn't say "No" to that. And so, Geek To Me Radio went LIVE on KXFN 105.3FM every Saturday afternoon. It evolved from an "informative news" type of show to an interview based program. Just after the 3 year mark, the radio station that the show was on got sold and all the current programs were cancelled. Luckily, with the help and encouragement of my friend and executive producer, Joey V., I continued the show online only. It was challenging to say the least, but everything happens for a reason (I continue to tell myself). I kept going to conventions and making requests for interviews from celebrities and writers and artists and did what I could to move the show forward. COVID hit just a few months later which made the whole "doing the show online" thing seem perfectly natural. Not having comic cons in 2020 brought my interview pool down since these conventions were a great way for me to get interviews from exactly the type of people who I wanted to have as guests on my show. The last one for me was Gallifrey One in Los Angeles in February 2020. I almost didn't go to it, but in retrospect, I'm certainly glad that I did. As the year went on (and on, and on, and on…. am I the only one who feels like we're currently just in the 15th month of 2020?), things started to change. I was becoming slightly depressed about the stagnation of things with my show. I was becoming slightly depressed about everything, quite honestly. There were quite a few moments where I just didn't know if I should keep trying to make a go of things. I was approaching my 200th episode and began wondering if I shouldn't just call it quits with that. 200 episodes is a pretty good run, yeah? January 2021 came around and things got even worse. The interviews were coming fewer and farther between. I'd make 10 inquiries a week for interviews and I'd get nothing back. (For the record, the best answer to get it "Yes!", the next best answer is a "No, but thank you for your interest." and the worst answer is no reply at all.) Maybe this was a sign that I needed to stop.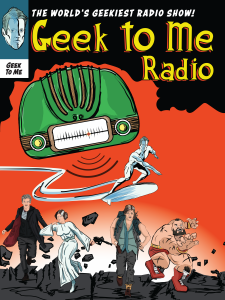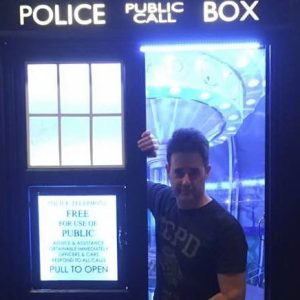 Then… lightning struck. In late January, just as I was about to pull the plug, I started getting requests for interviews. A few PR Firms were reaching out and wanted to to know if I'd be interested in speaking with their clients about some various projects. At the same time, a friend of mine finished up work on the revamp of my website and we were moving forward with that. A few weeks later, KTRS decided that they were interested in adding my show to their Sunday schedule. Everything was falling into place. I now had enough material to start pushing out two shows per week: 1 would be LIVE on Sunday nights on 550AM locally and simultaneously streaming online worldwide (10pm Eastern / 7pm Pacific) and 1 show with pre-recorded guests on the podcast platform where all of my previous shows are stored. None of this would have been possible without the encouragement, support and heavy lifting done by my friends and family. And now, finally, here in March of 2021, nearly 4 1/2 years after the show first launched, I feel a renewed sense of energy and that same excitement that I first felt as a kid listening to the local radio station, hoping to hear my name on-air from the DJ who had taken my request. I'm that kid again and it is that same energy, that same sense of fun and excitement, that I hope will resonate with both my longtime listeners and the new ones that will find me on the radio in my new home. 200 episodes down and here's the the next 200. Allons-Y!!