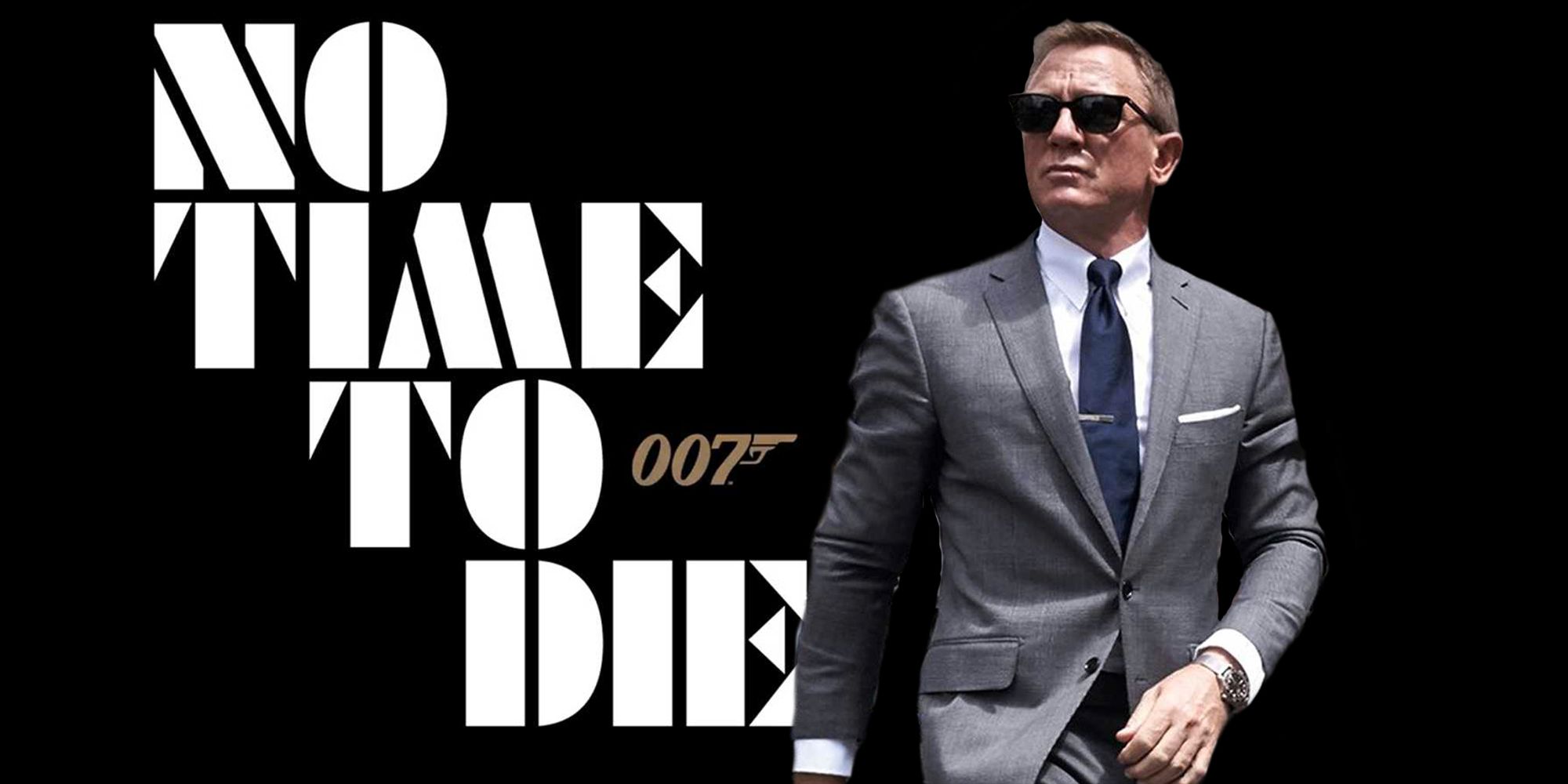 'No Time To Die'
Directed by: Cary Joji Fukunaga
Written by: Neal Purvis, Robert Wade & Cary Joji Fukunaga
Starring: Daniel Craig, Lea Seydoux, Rami Malek, Lashana Lynch, Ana de Armas, Jeffrey Wright, Naomie Harris, Ben Wishaw & Ralph Fiennes
The newest James Bond film is the 25th in the franchise and clocks in with the longest run time of any of the previous 24 movies (2h, 43m). But that's not the only thing different about 'No Time To Die'. This film acts as the closing chapter in the 5 film Daniel Craig saga. In the past, one could watch a Sean Connery as 007 movie, move right on to a Timothy Dalton as 007 movie and not miss a beat. With Craig as James Bond, one sort of has to have seen the other films in his run to provide context as it truly is a 5-part series. 'Casino Royale' was Craig's very first outing as James Bond and even showed him getting "Double O" status. We then move on to the other films in his on-going mission including his taking down the head of S.P.E.C.T.R.E., Ernst Stavro Blofeld (played by Christoph Waltz) and putting him in prison. 'No Time To Die' picks up right where that film left off… more or less. Bond is on holiday with Madeleine (played by Lea Seydoux) in Italy following the events of the previous film 'Spectre'. In a gesture of letting go of his past, Bond pays a visit to the grave of Vesper Lynd, who died in Craig's first Bond film, 'Casino Royale'. (See what I mean about needing to see the other films for context?) A bomb goes off at her graveside and Bond realizes he's been set up and immediately suspects Madeleine since she was the only one who knew he would be there. After a pulse-pounding fight and chase throughout the city with S.P.E.C.T.R.E. henchmen, Bond puts Madeleine on a train and informs her that she will never see him again. Cue the theme song!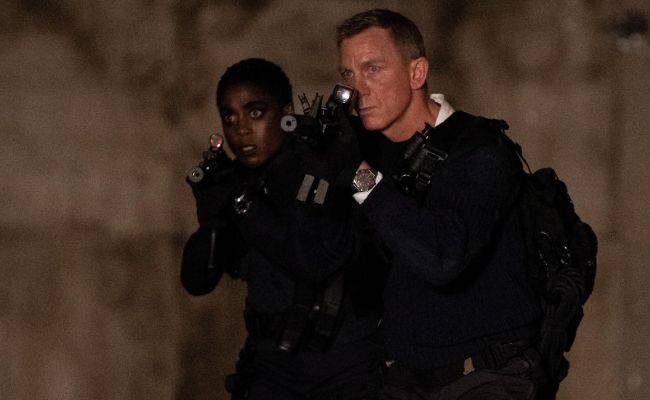 The movie then picks up 5 years after the events of the film's opening with a biological research facility being expertly infiltrated and a scientist along with a case of experimental biological weapons being stolen by a group of S.P.E.C.T.R.E. agents. Bond having quit MI6 and living in Jamaica is recruited by his old CIA friend Felix Leiter (played by Jeffrey Wright) to help him on one last job to take down S.P.E.C.T.R.E. who appear to be gathering in Cuba. To say much more about the plot from here may, perhaps, spoil the film. Suffice it to say that 'No Time To Die' offers surprises and twists like no other James Bond film has before. You can tell Daniel Craig put everything he had in to making his final 007 mission one of his best and the performances by Jeffrey Wright as Felix and Ana de Armas as Bond's ally Paloma were the stand-outs for me. For as much hype as was given to Lashana Lynch being the new 007, I feel that she was slightly wasted in the role and not given very much to do overall while Rami Malek's role as Lyutsifer Safin, the overarching villain of the piece, was more or less a mash up of Joseph Wiseman's Dr. No and Donald Pleasence's Blofeld. There was more of a drama to action ratio than I've seen in nearly any other Bond film since 'On Her Majesty's Secret Service'.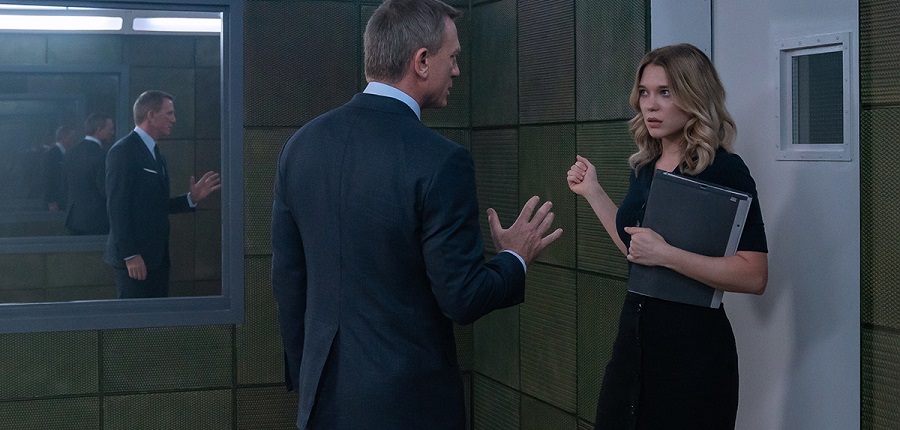 Overall, this was a great bookend to 'Casino Royale' and the 5 Craig films taken together are a marked departure from other films in the James Bond franchise, but even more so with 'No Time To Die'. Director Cary Fukunaga seems to have learned from both the mistakes and successes that his predecessors on Craig's run have made and comes up with a film that played to the lead actor's strengths. The aforementioned long runtime of 2hrs and 43mins seems to breeze by due to the intermittent and rapid-fire action sequences. Even in the few parts where the movie slows down, it does so elegantly so as to make it scarcely noticeable. Jeffrey Wright seemed to be having a great deal of fun reprising the role of Felix Leiter and the scenes between him and Daniel Craig are some of the best in the film. While not my favorite Bond film, nor even my favorite in Craig's run, this was still a wonderful entry into the franchise and one with more than enough to please everyone from the casual Bond fan to the die-hard 007 enthusiast like myself (several great Easter eggs throughout the movie!). On a scale of 1 to 10, I'd grant 'No Time To Die' a 7.5. My screening was in IMAX and that is definitely the way one should see it, given the option! Especially since this was the very first Bond film ever to be shot with IMAX film cameras! 'No Time To Die' opens in theaters across the U.S. on 10/8/21. Your mission, should you choose to accept it, it to get out there and see it!