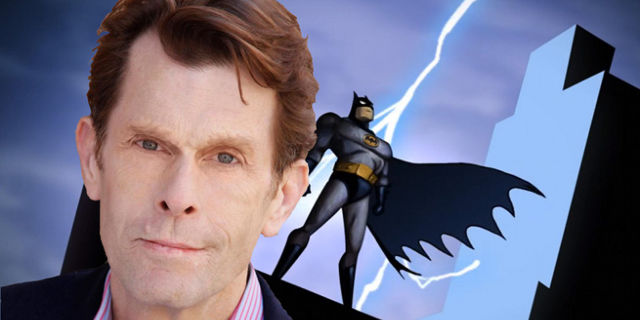 According to the Facebook page of actress Diane Pershing, known to fans as the voice of Poison Ivy, the iconic Kevin Conroy passed away on Thursday. He was 66 years old. To tens of millions of fans all over the world, Kevin Conroy is the definitive voice of Batman. After an exhaustive search for the right person to play the lead role in the, at the time, brand new '
Batman: The Animated Series
', a young Julliard trained actor named Kevin Conroy was recommended to casting director Andrea Romano. Upon coming in to audition for the role, Kevin confessed that he was only familiar with Batman from the 1966 TV series with Adam West. Andrea Romano and Paul Dini both discouraged this notion and told Kevin that this Batman was more dark and tragic. Kevin immediately likened their description to a tragic Shakespearean character like Hamlet or Macbeth. This informed his darker, deeper tone and immediately landed him the role. Debuting in September of 1992, '
Batman: The Animated Series
' became an instant hit and has remained one of the most beloved and definitive iterations of Batman in pop culture history. A fixture at comic cons all over the country, Kevin's lines would be queued up for hours and you could tell that he genuinely enjoyed meeting the fans and that he felt blessed to have been, as he put it, "gifted" the role of Bruce Wayne / Batman. It was a role that he would continue to play in countless animated series, features, video games, and, eventually, in live-action when he appeared in the9th episode of the 1st season of The CW's 'Batwoman' as an older Bruce Wayne on an alternate Earth. In fact, of his 111 credits on IMDB, 61 of them are for playing Batman / Bruce Wayne in some form or another. He has played Batman more often and across more projects than any other actor up to this point. Twitter and social media has exploded with an outpouring of love for Kevin today. Many of his co-stars have sent their sympathies and admiration for this man who they worked with and remained close friends long after their projects ended.
Tara Strong
writes: "
I don't have the words. Not today. My heart is broken. There will never be another. He IS #Batman. #RIPLEGEND
." Others like his 'Justice League' and 'Justice League Unlimited' co-star and friend
Susan Eisenberg
created a beautiful Twitter thread stating: "
Kevin was the most decent of men. He was kind, smart, talented, & deeply appreciative of a career that spanned decades! He leaves behind a legacy that will never be matched or forgotten. To his legion of fans, I am so sorry, but please know that he saw you… & he loved you, too!
" His fellow BTAS actor and someone who also shared the stage with him in the theater world,
John Glover
fondly recalled: "
So many great memories on stage with #KevinConroy at San Diego Globe and on George Washington / Kennedy miniseries before seeing his brilliance as #batman and playing #riddler .. it has been the greatest privilege reconnecting with him and having dinner with him in recent years
." But perhaps the most eloquent statement of all came from the voice actor who portrayed Lex Luthor,
Clancy Brown
, who tweeted: "
Bruce [Timm] imagined him, Andrea [Romano] found him and, once found, Kevin kicked the door open for all of us to bring to you the amazing characters of DCAU. Kevin, my friend, my colleague, my hero. We will all miss you terribly. You are a singular soul. Thank you. Now rest #Batman #KevinConroy
"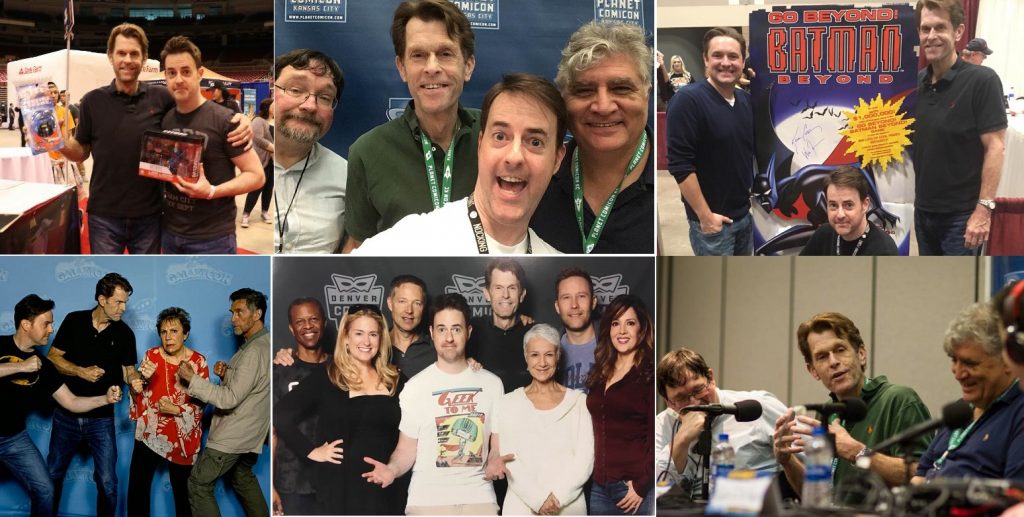 On a personal note, I was privileged to have had Kevin as a guest on my radio show several times over the past 6 years. The last time I saw him was at Terrificon just a few short months ago in August. The fact that he recognized me on sight and warmly said "Hello, James! How are you doing?" made my entire week. I told him I was gathering interviews for next month's 30th Anniversary celebration of 'Batman: The Animated Series' and
I asked if I could do an interview
. He immediately agreed and so we chatted about how mind-boggling it was that he had been voicing the character for 30 years, how grateful he was that the fans embraced him and continue to embrace him and his work, his coming out and the incredibly touching story he wrote for DC Pride earlier this year, among other topics. We shook hands and I told him I'd see him again in another 6 months or so. To say that I am stunned to hear the news of his passing this morning is an understatement. We may never see his like again for decades. For someone to have such a dramatic impact on a character, a franchise, a fandom, and the world at large is impossible to think about. Not only did he portray a larger-than-life character, but he himself was also larger than life. From volunteering at a food relief station in NYC days after the 9/11 attacks, to holding the hand of a young woman at a convention who tearfully was telling him that his show, his voice, gave her comfort when she would come home from being bullied at school, Kevin Conroy was a truly wonderful human being who loved life, loved his friends and loved the world around him. The world today is a little bit darker without his light shining into it. RIP, Kevin Conroy.