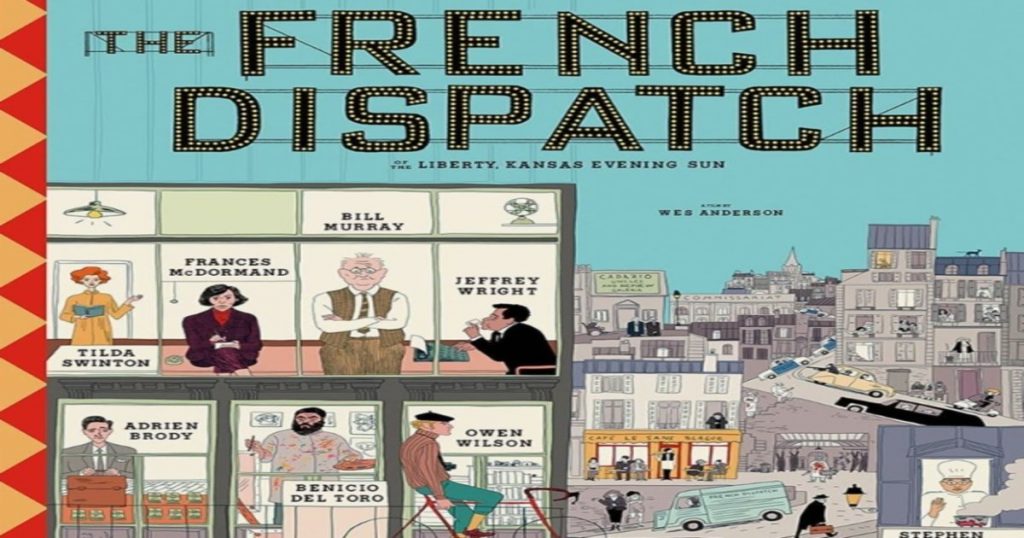 'The French Dispatch'
Directed by: Wes Anderson
Written by: Wes Anderson (screenplay), Roman Coppola & Hugo Guinness (story)
Starring: Benicio Del Toro, Adrien Brody, Tilda Swinton, Frances McDormand, Lea Seydoux, Timothee Chalamet, Jeffrey Wright, Owen Wilson & Bill Murray.
Wes Anderson films all have a very unique style to them. Even if you didn't know who the film was made by as you watched it, you could hazard a guess just by seeing some of the trailer that it was one of his. One thing is for certain, I always feel smarter after having seen a Wes Anderson movie. His latest offering, 'The French Dispatch', is no exception. Much like Christopher Guest and Christopher Nolan, Wes Anderson has his usual pool of actors who appear in his various pictures (I.E. Bill Murray, Willem Dafoe, Owen WIlson, Tilda Swinton, etc). All of these factors add to one's expectations when a new Wes Anderson movie comes out. When it comes to 'The French Dispatch', I can safely say that all expectations were happily met. The writer / director has described it as "…a love letter to journalists" and the film is broken up into acts – each act is a different "section" of the fictional newspaper which is meant to be the final issue after its publisher, Arthur Howitzer, Jr (played by Bill Murray), dies. It takes place in the fictional French city of Ennui-sur-Blase (cleverly translated to "Boredom on Blase"). It opens with Owen Wilson giving the audience an idea of the town and its history before moving on to three other distinct stories each covered by a different writer / reporter and those stories are brought to life in real time and, in some cases, in a series of flashbacks during the film.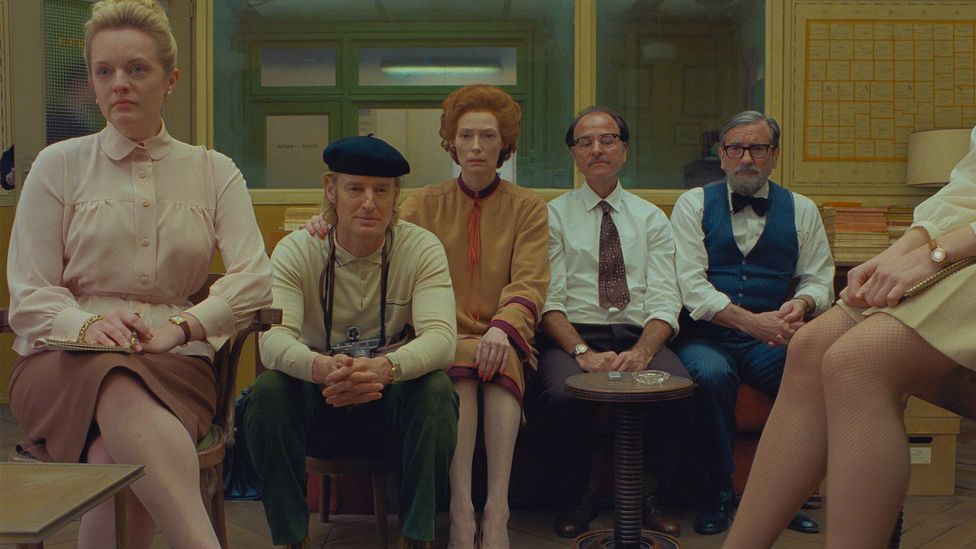 Like all of Anderson's films, 'The French Dispatch' is inventive, sophisticated and original. The characters are unusual, quirky and cleverly written. It's no wonder why so many big name talent continue to come back and work with Wes Anderson as the roles all seem like they'd be an absolute delight to play. (Tilda Swinton's character of J.K.L. Berensen, for example, reminds me of what would happen if Margaret Thatcher and Jeff Goldblum had a daughter.) Jeffrey Wright's character of reporter Roebuck Wright was one of my favorites as was his entire act in which he recounts to a talk show host (played by Liev Schreiber) his dinner with Ennui's Police Commissioner and subsequent ride-along as he helps recover the commissioner's kidnapped son. Benicio Del Toro and Adrien Brody also demonstrate incredible chemistry as they play opposite of each other as two prison inmates, the latter of whom decides to invest in the former's artistic skills with hilarious results. The only part of the movie that seemed to bog down and drag slightly was the 3rd section featuring Frances McDormand's character of reporter Lucinda Krementz as she covers a student revolution led by young Zeffirelli & Juliette (portrayed by Timothee Chalamet & Lyna Khoudri, respectively). It had nothing to do with the acting, but just felt like it went on for a bit longer than necessary and didn't quite have the charm that the other acts of the film possessed.
For me, 'The French Dispatch' rates right up at the top of the pile for Wes Anderson's work nestled right in between 'The Grand Budapest Hotel' and 'The Royal Tenenbaums'. The lean run time of 1hr 48 mins goes by at a leisurely enjoyable pace except for a speed bump or two as I previously mentioned. The film is smooth, sophisticated fun and will make for a great theater outing as we swing our way into the holiday season. On a scale of 1 to 10, I give 'The French Dispatch' a 7.5. Get out and see it this weekend at a theater near you!